Before thinking about decorating a cake you really must have the confidence in baking it well and making taste like nobody has ever tasted before!
Masterchef Jimmy Aquilina will take you through a baking journey which will set the right foundations for you to become a confident baker!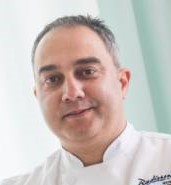 What you will make:
Chocolate cake
Vanilla Sponge
Victoria Sponge
Lemon meringue
Profiteroles
Mille feuille.
Dates:
5th November (Tuesday)
12th November (Tuesday)
14th November (Thursday)
3rd December (Tuesday)
5th December (Tuesday)
10th December (Thursday)
Time: 5.30pm to 7.30pm
Price: 190 Euros
All ingredients included.
Some tools will have to be brought from home.
Venue: The Cake Lab, The Cake Story, St.Venera
For more information on this course either send an e-mail on [email protected] or send a private message on Facebook The Cake Story Malta or call on 21498214/79091722